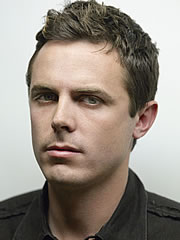 Jason Meadows was a native of the colony of New Brooklyn IX and an engineer in Starfleet, specializing in propulsion systems. He served on several starships during his career, including the Tarawa, Lionheart, and Starquest.
Early Life
Edit
Meadows was born the second son and fourth child of Mark and Ellen Meadows on the Federation Colony of New Brooklyn IX, August 12, 2345.
Starfleet Academy
Edit
After enrolling he was assigned to Rho Squad along with Michael Garrett and Graw Arkan. At the Academy Meadows had trouble with shuttle piloting.  Garrett took him out for several weekends in his family's private shuttle for additional training.
After graduation, he was assigned to the USS Tarawa's Propulsion Division.
Meadows transferred to the USS Lionheart as Assistant Chief of Engineering. While traveling there aboard the USS Galaxy he reunited with Academy Rho Squad mates Graw Arkan and Michael Garrett, both of whom were also slated to serve aboard the Lionheart. He also met and fell in love with Mala Corwin, a recent Academy graduate and soon to be Nursing Officer of the USS Lionheart.

The evening before the Lionheart's shakedown cruise, his work schedule caused him to cancel his first date with Corwin. Upon returning to Starbase 315 from the New London Fleet Yards later that evening, he replicated a bouquet of flowers and went to surprise her at the Star Drifter Lounge. Unfortunately, she was sitting with a Starfleet Test Pilot named Seff O'Rourke. The two men fought, with Garrett aiding his friend, though O'Rourke seemed to be winning when security officers stunned the trio.
During the Lionheart's humanitarian mission to Naussica, he led the team repairing a fusion reactor.  ("Meltdown")
Later that year he aided the XO, Commander Kiva, with a warp drive project.
Along with Corwin, he transferred to the USS Starquest when Kiva took command.
By mid-2374 he was a Lieutenant and Chief Engineer of the Starquest, though his engagement with Corwin was off.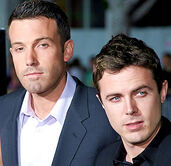 Meadows had an older brother named
Harry
who served in
United Federation Marine Corps
for five years.
Community content is available under
CC-BY-SA
unless otherwise noted.